On 23 August 2017, Mr. Nguyen Dang Tien as the Chairman of VIFA and Mr. Budiarsa Sastrawinata as the Chairman of IVFA signed a MOU with an aim to consolidate mutual understanding and exchange between the people of Vietnam and Indonesia, promoting bilateral cooperation in the fields of politics, economy, culture, tourism, science-technology. The signing was witnessed by the Government member of Indonesia and Viet Nam.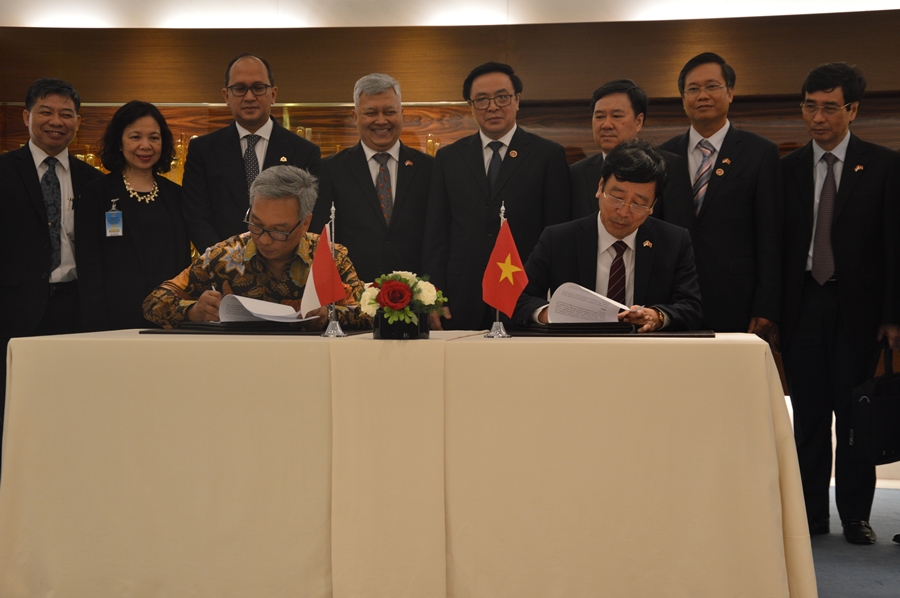 Mr. Budiarsa Sastrawinata (left) and Mr. Nguyen Dang Tien (right) signing MOU between VIFA and IVFA
Earlier on that day there were also several other MOU signed from the Indonesia and Viet Nam companies that operating in airlines (Indonesia's Garuda Indonesia with Vietnam's Vietnam Airlines), coal trading and seaport investment (Indonesia's Intra Asia Indonesia with Vietnam's Hong Phat Group) and education (Indonesia's President University with Vietnam's Dong A University).